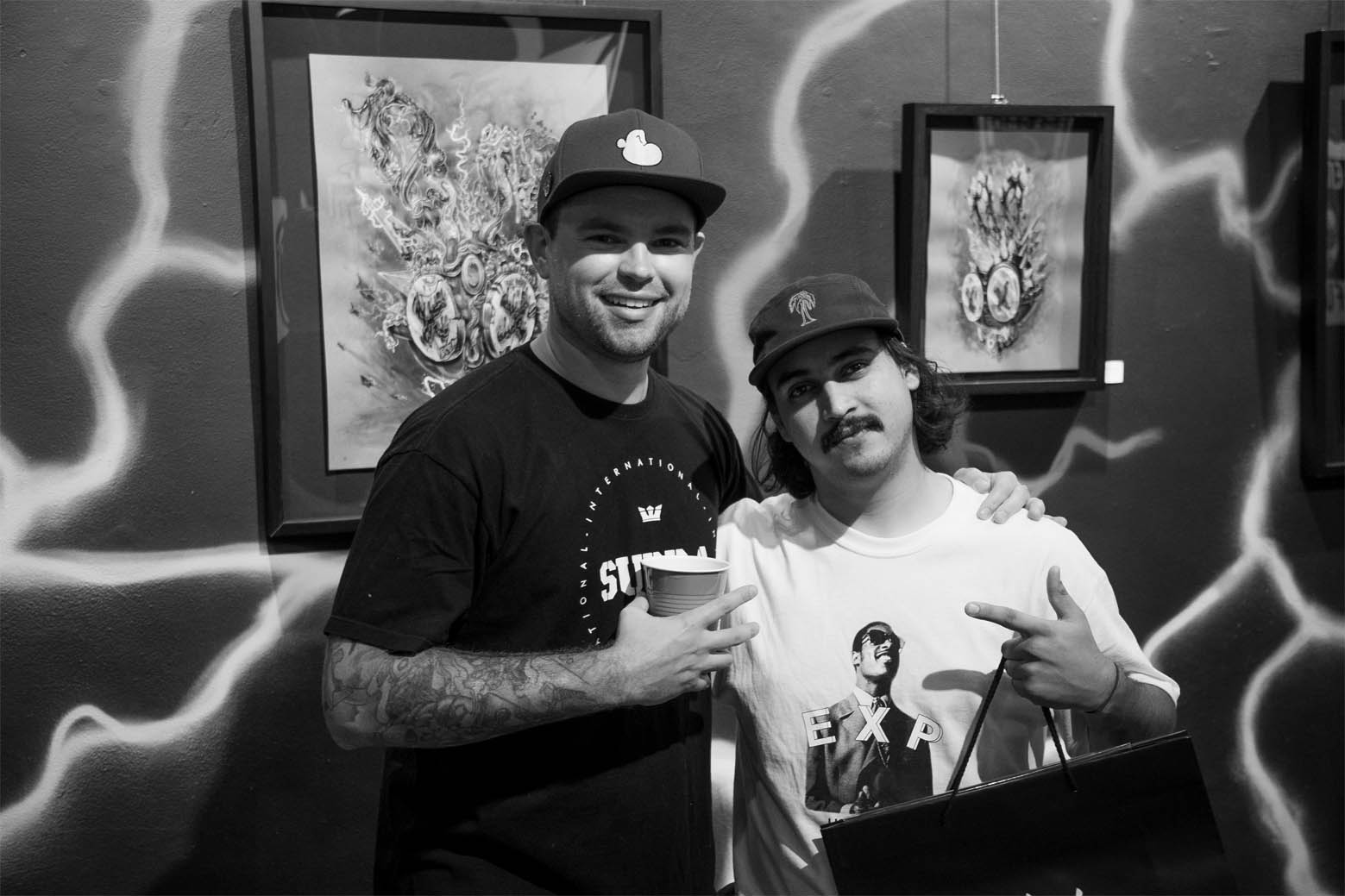 MDMN X Sopinsky: Ultra Scum
Opening Reception - Saturday, April 14th at 8 pm
The time of Ultra has left its mark on this world - epic blasts of energy and color have crossed the galaxy… leaving walls destroyed, alternate realities emerged, and new titans of power created.

Beneath the rubble of the old grey world embedded in the footprints of these Ultra beings, new life begins to stir. The bottom-feeding scum of the earth, begin to emerge from the cracks. They begin to adapt to feeding off the energy the Ultra have left behind. Surging with new powers and a consciousness, they have transformed – becoming a different form of Ultra… They are the Ultra Scum.
A vision of two worlds colliding, and out of the colorful chaos a more powerful future is born.
EMBRACE THE CHAOS!
CREATE THE FUTURE!
Please join us for refreshments at the Opening Reception of Ultra Scum: a collaborative installation by MDMN x Sopinsky...
Saturday, July 14th at 8pm
527 N. Fairfax Ave | LA | CA
MDMN
Inspiration from a 90s childhood filled with bright action figures, creepy extra-terrestrial villains, and armies of robots can be seen on every piece of his work. Arts of all kinds has driven John to release his passion for bright colors and imaginative dreamlike characters...