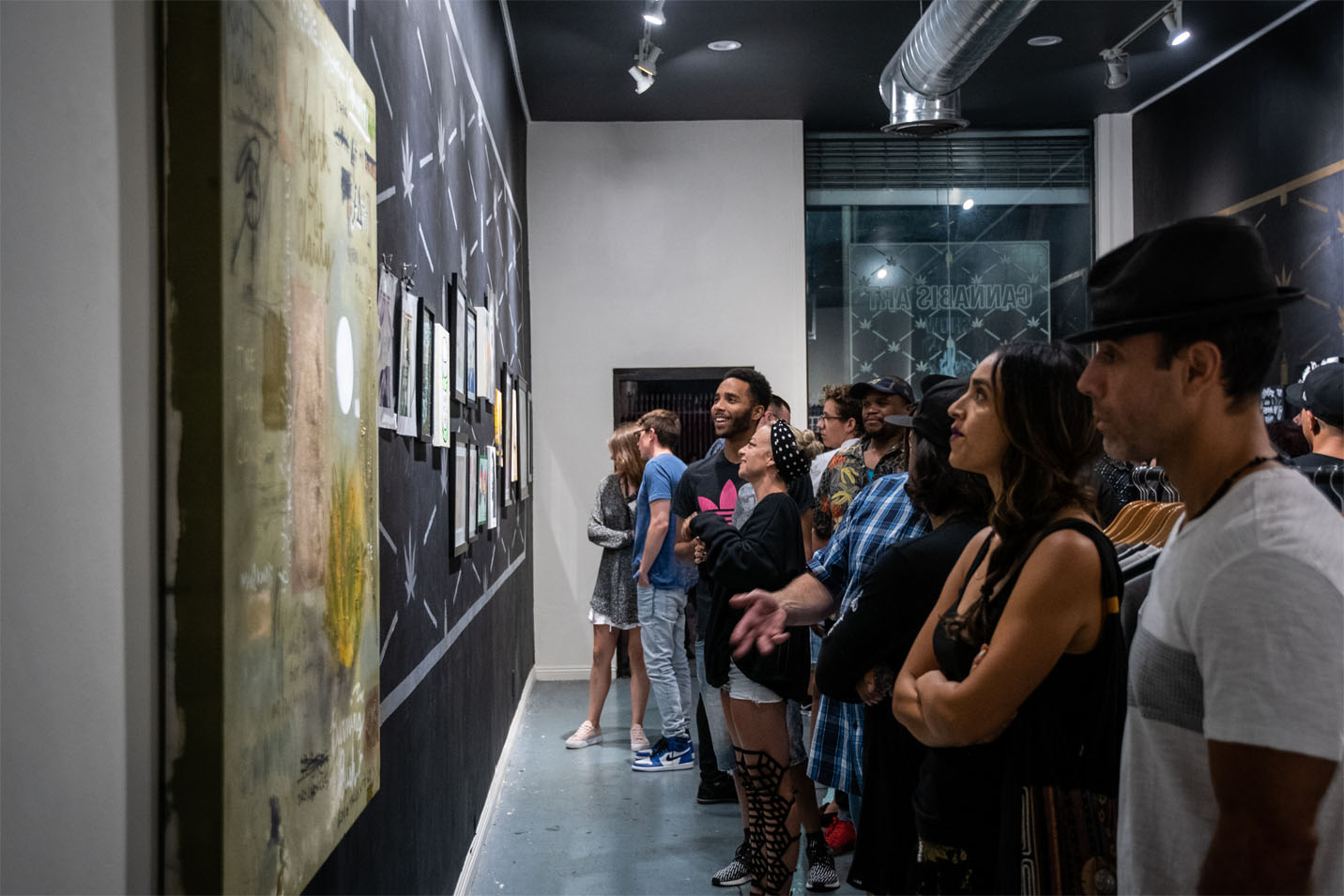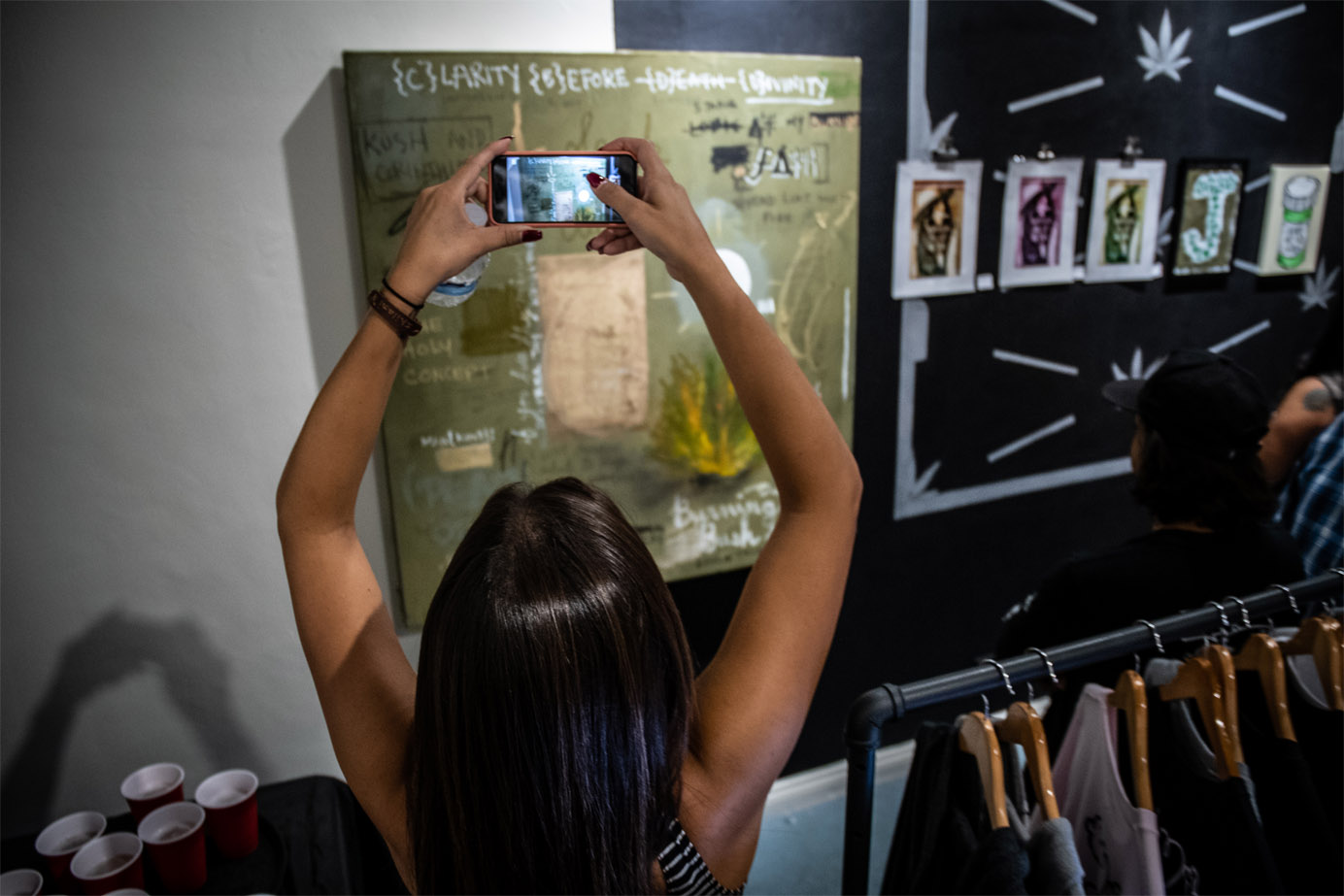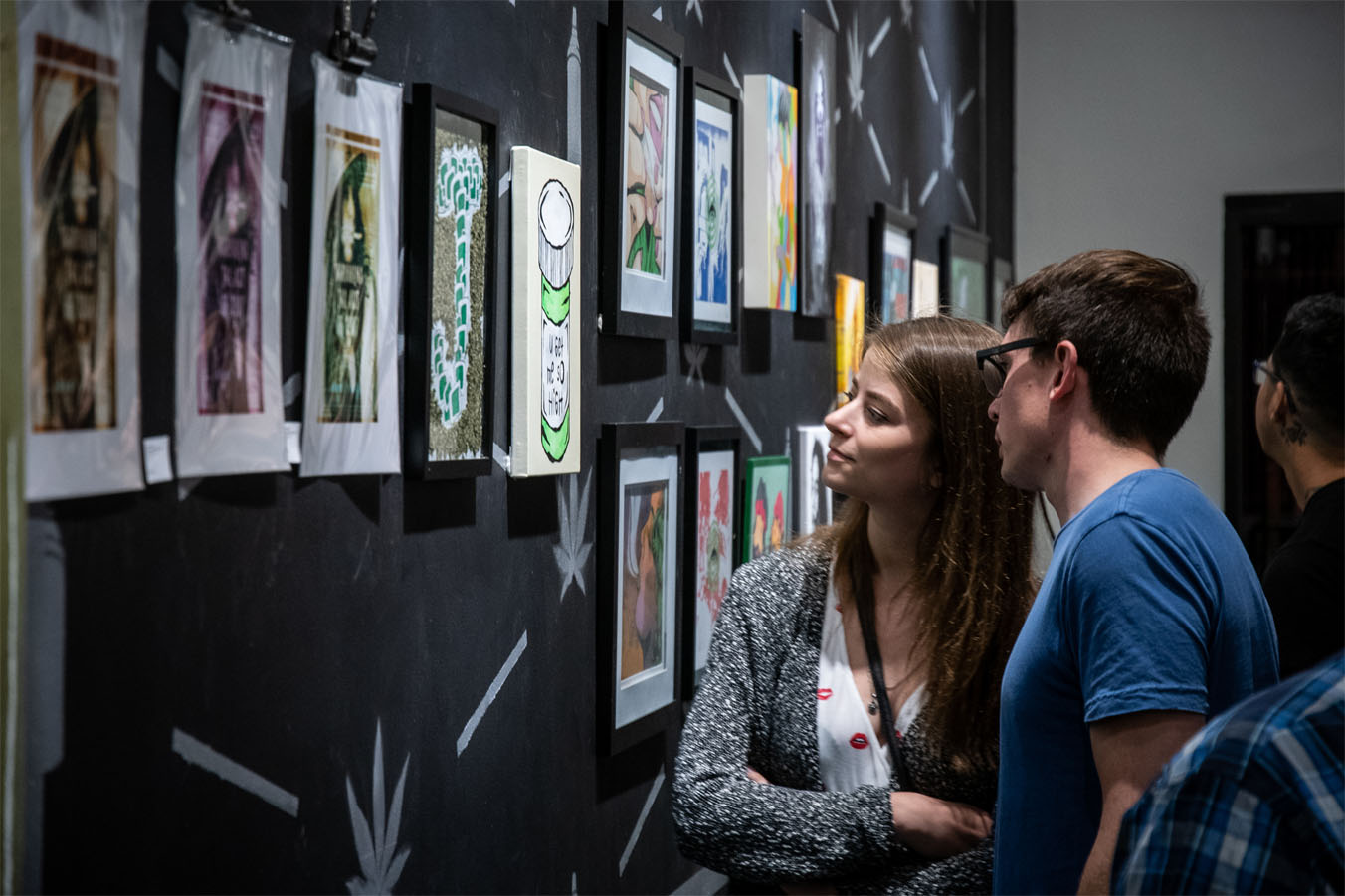 Marijuana is a magical plant. One of its most common uses is to elevate the mind. During this higher state, people enjoy doing countless different activities (or non-activities); for many, the activity of choice is to explore their creativity. Acting as a muse, marijuana has guided some of the greatest artists throughout history. On Aug 18th, join The Legion of Bloom, GuerillaOne, and Ewkuks for a collection of artwork that has been inspired by the muse sometimes reefered to as Mary Jane.

Curated by GuerillaOne, at Ewkuks' Fairfax location The CANNABIS ART Show is a collection of works that pays homage to this amazing plant by highlighting the artist experience with cannabis as well as bring into the light the constant struggle to legitimize the plants role in modern society.

Custom print for the event designed by Jim Evans, the iconic creator of poster art for bands like Green Day, L7, The Allman Brothers Band, The Beastie Boys among many others, will be available at the show.

Legion of Bloom x Ewkuks have collaborated creating a small run of limited edition T-shirts and bandanas that will be released at the show. Legion will be offering an exclusive opportunity with their partners at Pax Vapor, bringing refined innovation and unrivaled quality together to create the perfect vaping experience. Collaboration apparel purchases will receive a coupon for a PAX Era device for $1 with any Legion of Bloom Era Pod purchase - redeemable at nearby Koreatown Collective off of Melrose.
Opening Reception:
Saturday, August 18th at 8:00pm
527 N Fairfax Ave | Los Angeles


Participating artists in no particular order...

curated by @guerillaone

@mensoone
@jimevanstaz_official
@saberawr
@teachr1
@sekcess
@page.one
@plasticjesus
@sebastienwalker
@tat2shae
@phobikgod
@mikey.imperial.art
@brandonboyd
@cxla__
@sal.sanchez.jr
@doin_the_most
@antoniopelayo
@isaacpelayo
@katie.ann.martin
Bad Brain
@tat31
@missramey
@roughandgreedy
@cyrus_the_vyrus
@tretredadon
@bsopinsky
@dirtcobain
@jaydamon
@stoneyeyestudios
Live Acoustic Set by @edensimone__


@thelegionofbloomca
www.thelegionofbloom.com